AmeChibi 2015
Apr 10-12, 2015
Nottingham, UK
Create a listing for a new year.
The following users are attending this convention. Some users are displayed via external websites.
MaiOtaku.com Attendees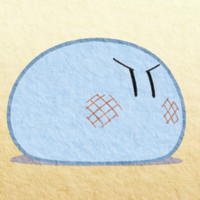 Rahlon
Show All
About AmeChibi 2015
AmeCon is a longstanding UK based convention dedicated to Japanese Anime and Manga, run by fans, for the fans. Each AmeCon runs for 3 days and is crammed full of great events of all flavours, from cosplay workshops and masquerades, attendee run panels and guests, all the way to fan run skits in the AmeCon Omake. Every evening we round up with a party, so after you've had a day of geeking out, you can have a drink and dance the night away.
AmeChibi 2015 Pictures
We don't have any pictures from the convention yet. If you share yours, they'll be available for anyone to see and enjoy. Uploading your pictures from the convention is free and easy!
Add Pictures from AmeChibi 2015
AmeChibi 2015