Zenkaikon 2011
Mar 18-20, 2011
King of Prussia, PA
Greater Philadelphia's Anime Convention
Valley Forge Convention Center & Scanticon Conference Center
Create a listing for a new year.
The following users are attending this convention. Some users are displayed via external websites.
MaiOtaku.com Attendees
Show All
About Zenkaikon 2011
Since 2006, Zenkaikon has been bringing a celebration of anime, manga, and Japanese pop culture to the Philadelphia area. Come join us for three days of fun including video screenings, special guests, concerts, dances, panels, gaming, cosplay, AMVs, dealers, artists, and much more!
Zenkaikon 2011 Pictures
We don't have any pictures from the convention yet. If you share yours, they'll be available for anyone to see and enjoy. Uploading your pictures from the convention is free and easy!
Add Pictures from Zenkaikon 2011
Guests of Honor
Todd Haberkorn (Voice Actor)
Rose Noire (Japanese Band - US debut!)
Gelatine (Band)
Uncle Yo (Comedian)
Greg Wicker (Game Show Host)
CJ Henderson (Author)
DJ Luminal (DJ)
Sarah Martinez (Web Comic Creator, Interrobang Studios)
Kevin Bolk (Web Comic Creator, Interrobang Studios)
Onezumi Hartstein (Co-CEO & Lead Artist, Onezumi Studios LLC)
James Harknell (Webmaster, Onezumi Studios LLC)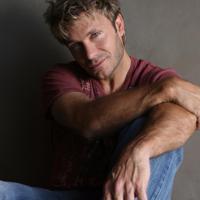 Vic Mignogna
voice actor
Events
Anime Music Videos
Anime Screenings
Artist Alley
Board Games
Cosplay Events With Prizes
Dance
Dealer Room
Fan Panels
Formal Dance
Free Autographs
General Cosplay All Over
Guest Panels
Hall Cosplay Contest
Karaoke
Live Action Role Playing
Rave
Video Gaming
Workshops
Zenkaikon 2011