Anime Milwaukee 2011
Feb 18-20, 2011
Milwaukee, WI
Create a listing for a new year.
The following users are attending this convention. Some users are displayed via external websites.
MaiOtaku.com Attendees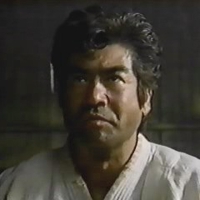 Cecil
Rain
Show All
About Anime Milwaukee 2011
The Anime Milwaukee Convention 2011 is held on February 18-20 and will be held at the Hyatt Regency Hotel and Frontier Airlines Center in Milwaukee, Wisconsin. This convention celebrates Japanese animation and culture. Our special guests include Spike Spencer, Monica Rial, Chris Cason, Doug Walker, and more! We're going to be bigger and better, with tons of educational panels, video game and table-top gaming tournaments, and children's programing! Look forward to our cosplay contest, pumping rave, and lolita fashion show. Don't forget to check out the Maid Cafe in the rotating restaurant on the top floor of the Hyatt! We're going to have fun this year, with 24 hour programing. Pre-register and reserve your hotel room by February 1st for the best deals. See you there!
Anime Milwaukee 2011 Pictures
Guests of Honor
Spike Spencer
Monica Rial
Doug Walker
Chris Cason
Uncle Yo
Gravity Benders Crew
Trevor Mueller
Alan Evans
Events
Anime Music Videos
Anime Screenings
Artist Alley
Board Games
Collectable Card Games
Cosplay Events With Prizes
Dance
Dealer Room
Fan Panels
Guest Panels
Karaoke
Maid Cafe
Miniatures Games
Rave
Role Playing Games
Video Gaming
Workshops
Anime Milwaukee 2011