EXP Con 2011
Oct 21-23, 2011
St. Augustine, FL
Create a listing for a new year.
The following users are attending this convention. Some users are displayed via external websites.
MaiOtaku.com Attendees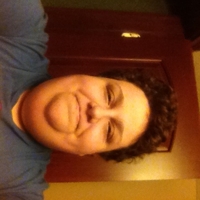 believeinmsgic
Show All
About EXP Con 2011
EXP Convention is a weekend long all ages event to be held at the Renaissance Resort at World Golf Village's St. John's County Convention Center. The main purpose of EXP Con is to celebrate and promote American and Japanese video gaming, Japanese animation also known as anime, manga which are Japanese graphic novels, cosplay which is the act of creating and modeling costumes based on characters from Japanese and American media, and other facets of Japanese culture.
EXP Con 2011 Pictures
We don't have any pictures from the convention yet. If you share yours, they'll be available for anyone to see and enjoy. Uploading your pictures from the convention is free and easy!
Add Pictures from EXP Con 2011
Events
Anime Music Videos
Anime Screenings
Cosplay Events Without Prizes
Dealer Room
Video Gaming
EXP Con 2011