Many conventions are being cancelled as a result of COVID-19. It is recommended you check the convention's website before making plans for attendance.
Daisho Con 2011
Nov 18-20, 2011
Stevens Point, WI
Ramada Stevens Point Hotel
Create a listing for a new year.
The following users are attending this convention. Some users are displayed via external websites.
MaiOtaku.com Attendees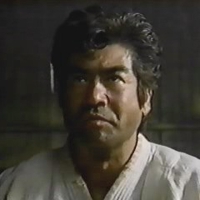 Cecil
RainX
Show All
About Daisho Con 2011
Daisho Con is a Central-Wisconsin based anime, gaming, and science-fiction conference. Daisho Con will be held November 18th, 19th, and 20th, 2011.
Daisho Con 2011 Pictures
We don't have any pictures from the convention yet. If you share yours, they'll be available for anyone to see and enjoy. Uploading your pictures from the convention is free and easy!
Add Pictures from Daisho Con 2011
Daisho Con 2011