MTAC 2019
Apr 19-21, 2019
Nashville, TN
The Music City Sheraton and the Embassy Suites Nashville
Create a listing for a new year.
The following users are attending this convention. Some users are displayed via external websites.
MaiOtaku.com Attendees
RankedFives
kota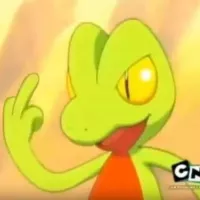 trukingleo
Show All
About MTAC 2019
MTAC (Middle Tennessee Anime Convention) is an annual cultural convention celebrating the best of anime, manga, gaming, relevant popular arts, and Asian culture. Established in 1999, MTAC has grown to become the premiere anime convention in Middle Tennessee. With every year, MTAC themes its annual event with a play on that year's number. Come join us around the campfire as we as we tell heroic tales forged in conflict by the members of the 18th Battalion. From the lands of Galia and the Empire of the Special Region. To the soldiers defending the walls from the titans, the pilots flying through the skies on trapar, and the alchemists that forge their own paths.. This year we celebrate the stories born in chaos of war and the characters forged by conflict thrust upon them.So come spend Easter Weekend with us for great times with all your friends from near and far!
MTAC 2019 Pictures
We don't have any pictures from the convention yet. If you share yours, they'll be available for anyone to see and enjoy. Uploading your pictures from the convention is free and easy!
Add Pictures from MTAC 2019
MTAC 2022
MTAC 2019
MTAC 2018
MTAC 2017