Many conventions are being cancelled as a result of COVID-19. It is recommended you check the convention's website before making plans for attendance.
Replay FX 2019
Aug 1-4, 2019
Pittsburgh, PA
David L Lawrence Convention Center
Create a listing for a new year.
The following users are attending this convention. Some users are displayed via external websites.
MaiOtaku.com Attendees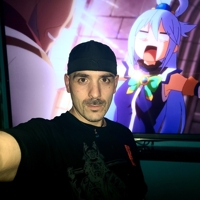 x_hiro_x
Show All
About Replay FX 2019
Replay FX is a public gathering dedicated to esports, pinball, arcade games & live music. Replay FX includes a full lineup of competitions overseen by the Pittsburgh Knights, a leading brand in the esports industry. Founded in 2017, the Knights are the officially recognized esports team of the city of Pittsburgh & a strategic partner of the NFL's Pittsburgh Steelers. Replay FX showcases the largest arcade in the world, featuring over 1,000 classic arcade & pinball machines, hundreds of console systems ranging from the original Magnavox Odyssey to the newest modern systems like the XBox One, PS4, Nintendo Switch & VR. The arcade is managed by the Replay Foundation, a 501(c)(3) dedicated to preserving gaming-related history & technology, making Replay FX both a central hub of modern esports as well as the largest living museum of retro video games, pinball, & associated tech culture.
Replay FX 2019 Pictures
We don't have any pictures from the convention yet. If you share yours, they'll be available for anyone to see and enjoy. Uploading your pictures from the convention is free and easy!
Add Pictures from Replay FX 2019
Events
Artist Alley
Board Games
Cosplay Events With Prizes
General Cosplay All Over
Hall Cosplay Contest
Role Playing Games
Video Gaming
Replay FX 2020
Replay FX 2019