Many conventions are being cancelled as a result of COVID-19. It is recommended you check the convention's website before making plans for attendance.
Kanpai!Con 2021
Feb 12-14, 2021
Omaha, NE
Ramada Plaza by Wyndham Omaha
About Kanpai!Con 2021
Kanpai!Con, a anime, scifi, and comic convention, is happening in 2021, and will happen in Omaha. What should you expect? Kanpai!Con is a community-focused annual Japanese cultural appreciation convention, with a focus on anime, manga, and Japanese video gaming. Come to socialize with new friends in various settings, including our formal ball, room parties, and concerts. Wear your cosplay, meet incredible special guests, and have fun in a family-friendly convention setting.
Guests of Honor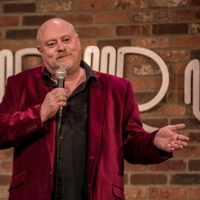 Robert L. Mungle
voice actor
Chuck Huber
voice actor
Map to Kanpai!Con
3321 South 72nd Street, Omaha, NE 68124 US
Kanpai!Con 2021
Kanpai!Con 2020
Kanpai!Con 2019
Kanpai!Con 2018
Kanpai! Con 2017