Many conventions are being cancelled as a result of COVID-19. It is recommended you check the convention's website before making plans for attendance.
Kitsune Kon 2011
Feb 25-27, 2011
Appleton, WI
About Kitsune Kon 2011
A family friendlly conventon and the first of its kind to the fox valley, Kitsune kon has a lot to offer, conveniently located Downtown with an airport shuttle provided courtsy of the Hotel.<br /> <br />
Kitsune Kon 2011 Pictures
We don't have any pictures from the convention yet. If you share yours, they'll be available for anyone to see and enjoy. Uploading your pictures from the convention is free and easy!
Add Pictures from Kitsune Kon 2011
Guests of Honor
Johny Wander
Page Kotalik
Tiffany Grant
voice actress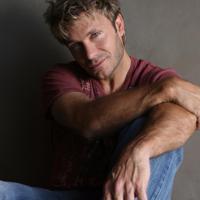 Vic Mignogna
voice actor
Events
Anime Music Videos
Artist Alley
Dealer Room
Fan Panels
General Cosplay All Over
Miniatures Games
Pick Up Games
Rave
Role Playing Games
Video Gaming
Kitsune Kon 2011