Kitacon 2014
Mar 28-30, 2014
Birmingham, UK
Hilton Birmingham Metropole Hotel
Create a listing for a new year.
The following users are attending this convention. Some users are displayed via external websites.
MaiOtaku.com Attendees
lokanthu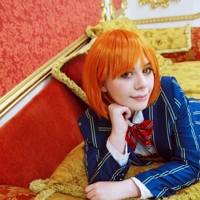 reuenthal
1
bootanna
Show All
About Kitacon 2014
Kitacon is an anime convention happening March 28-30, 2014. It happens at the Hilton Birmingham Metropole Hotel in Birmingham, UK. Kitacon Invasion is a not-for-profit UK Anime and Geek Culture convention, promoting Japanese and Oriental Culture and the UK anime and manga industries. Kitacon Invasion will be running at the Hilton Birmingham Metropole from the 28th-30th March 2014!
Kitacon 2014 Pictures
We don't have any pictures from the convention yet. If you share yours, they'll be available for anyone to see and enjoy. Uploading your pictures from the convention is free and easy!
Add Pictures from Kitacon 2014
Kitacon 2014